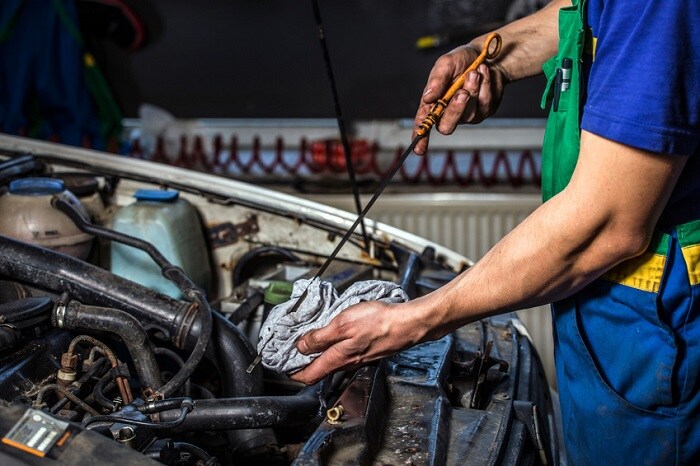 Here at Mercedes-Benz of Asheville, we are dedicated to making sure our customers get the most out of their driving experience. That's why, in addition to offering a fantastic selection of new Mercedes-Benz vehicles, we also offer top-notch maintenance and repair here at our Mercedes-Benz service center in North Carolina. One of the most important services we offer for our customers is regular oil changes.
Why Oil is Important
Your car's engine is a result of painstaking engineering and innovation, providing your Mercedes-Benz car with potent power for thrilling driving every time you step behind the wheel. But to make your engine work, your car needs to have a fresh supply of oil. Your engine is filled with moving parts that move against each other, generating lots of friction. Over time, this friction can end up causing wear on your car's engine, causing parts to malfunction. Your car's oil provides lubrication to slow down this wear, helping your car to avoid needing repairs too often. Additionally, keeping up with regular oil changes helps you enjoy your car the way it was meant to be enjoyed since your engine runs more smoothly. Keeping up with your car's oil will also allow you to get better efficiency, saving you time and money.
Mercedes-Benz Service Center
Here at our Mercedes-Benz service center, you can count on our certified Mercedes-Benz technicians to take great care of your car any time you need an oil change. You should get your oil changed from our dealership roughly every 3,000 to 5,000 miles. We'll be sure to give you an accurate estimate when your appointment with us is complete. We will also make sure your tires are filled to the right pressure and we'll check your lights, fill your wiper fluid, and let you know about any other issues we find.
Schedule your service appointment at our Mercedes-Benz dealership today!