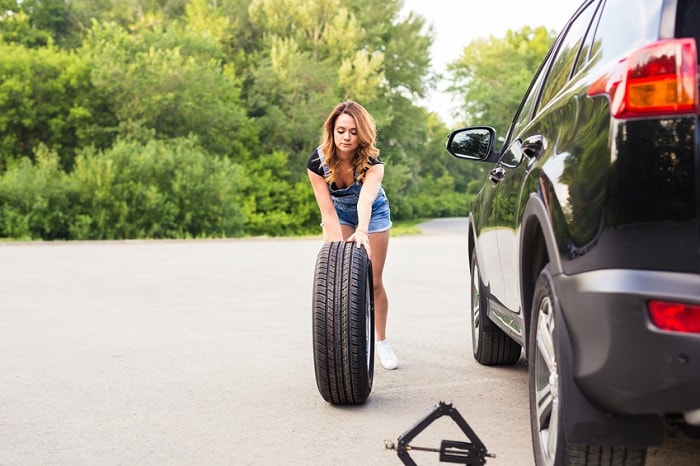 When you're enjoying your drive in a spacious and luxurious 2019 Mercedes-Benz GLE or a sporty and sleek 2019 Mercedes-Benz A-Class, the last thing you want to happen is to get a flat tire. However, if you do run into this problem, our team here at Mercedes-Benz of Asheville is ready to help. To help you make your way to our Mercedes-Benz service center near Woodfin, here are some tips for changing a flat tire.
Get to a Safe Location
Make sure you are off to a spacious shoulder or parking lot before you get out to change your tire. Once your car is away from traffic and shifted to park with the e-brake on, open your trunk to find your spare tires and your tools.
Loosen the Lug Nuts
Take the tire iron and loosen up the lug nuts on the wheel with the flat tire. You don't want to remove the wheel quite yet, but the weight of the car will make loosening the lug nuts possible.
Raise Up the Car
Position the car jack underneath the car frame near the flat tire. Adjust the jack up to make contact with the car frame so that you know it's securely in place. Then, continue to raise the car until you have a few inches of space.
Replace the Tire
Once the car is off the ground, you can fully unscrew the lug nuts and place them off to the side in a safe spot. Remove the wheel with the flat tire and begin to line up the holes on the spare tire to the wheel studs. Once the spare tire is all lined up and in place, screw the lug nuts on with your hand, lower the car, and remove the jack. Place all of your tools and the permanent wheel in the trunk, but not without fully tightening the lug nuts first.
Head over to our service center where our certified technicians will install a brand new tire for your Mercedes-Benz car.