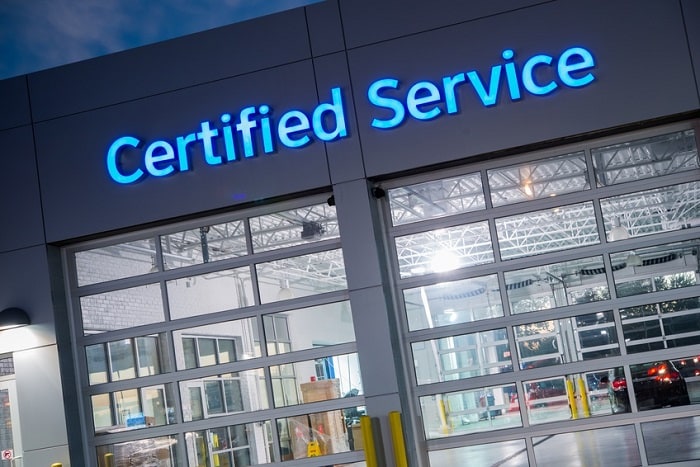 At Mercedes-Benz of Asheville, we aim to keep your Mercedes-Benz GLC or Mercedes-Benz E-Class running like new. Routine maintenance and necessary repairs are the keys to a long ownership life. We invite you to visit our new and pre-owned Mercedes-Benz dealership for an enhanced level of service and care. Discover why staying on a regular maintenance schedule is important.
Services
The certified technicians in our Mercedes-Benz service center are fully trained to perform key maintenance tasks on your Mercedes-Benz. One of the most vital services that you will need are oil changes. To keep you headed toward your destination, your vehicle requires fresh oil for its dozens moving parts. Over time, oil becomes thick and friction may occur. If you wait too long, your engine may overheat or even give out. It is recommended that you change your oil every 3,000-5,000 miles or the timeframe found within your owner's manual.
There will come a day when your Mercedes-Benz will need new brake components, new filters, fluid replenishment, a battery test, tire replacement, and more. No matter what your needs may be, they will all be covered here in our Mercedes-Benz service center.
Mercedes-Benz Service Center
The Mercedes-Benz dealers at our North Carolina location look forward to working with you and your luxury car or SUV. In all areas of our dealership, you will find top-notch service and expert knowledge. To ensure quality, our technicians use exclusively original manufacturer equipment (OEM) parts in our state-of-the-art center. If we don't have the part you need, we will order and install it. We appreciate your loyalty and are excited to offer service specials regularly.
For the latest Mercedes-Benz models and exceptional service, visit Mercedes-Benz of Asheville. We hope to see you soon!