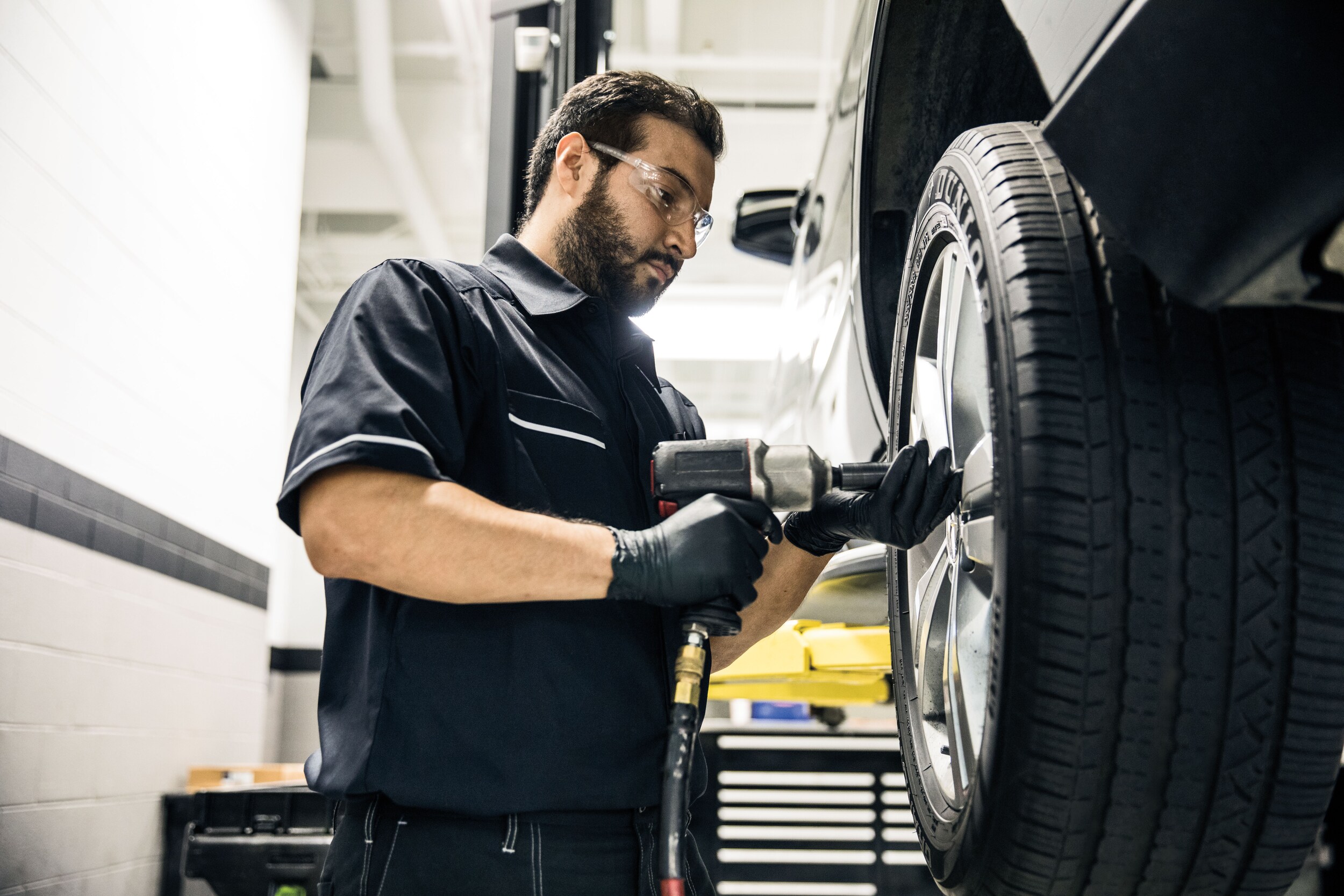 At Mercedes-Benz of Asheville, we sell some of the finest autos anywhere, but we do more that that. In order to keep these luxury vehicles in tip-top shape, we also provide expert service. One area drivers should pay close attention to is their tires. Over time, tires wear down, and in addition to hurting performance, this can make driving dangerous. This is why tires need to be serviced on a regular basis, and it can be done right here in our Mercedes-Benz service center.
Tire Services We Offer
Tires generally need to be replaced every five to six years, which we are more than happy to assist with here at Mercedes-Benz of Asheville in our tire center. We also perform tire rotations, which is important for increasing their lifespan as it helps all four tires wear evenly. It's recommended that you rotate your tires every other time you get your oil changed, or roughly every 7,000 to 10,000 miles. In addition, we will ensure that your tires have the proper inflation and check to see if there are any issues that could spell trouble for the future, such as bald spots or bulges.
Trust Your Luxury Car to the Experts
Your tires are extremely important for keeping you and your passengers safe, and this is why you never want to neglect them and their routine maintenance. If you haven't had your tires looked at in a while or you have noticed issues with traction, air pressure or even braking, make an appointment with our Mercedes-Benz service center. At Mercedes-Benz of Asheville, we will help make sure that your tires are giving you the best performance, and at the same time, keeping you safe.